THANK YOU FOR YOUR INTEREST IN BEING A VOLUNTEER MENTOR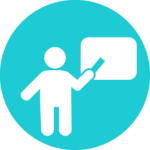 Understanding Us
Our Culture
Everyone is welcome here. Our Board, Staff and Volunteers are diverse, as are the communities we serve. We are working to create an inclusive culture, where our Board, Staff and Partners continue to reflect our integrity as an organization. We recognize that this will be a continued journey of learning and unlearning.
READ MORE
Our Communities Served
80% of Big Brothers Big Sisters' clients are experiencing 3-5 Adverse Childhood Experiences, which are forms of social, emotional or economic trauma. Our mentoring programs are interventions, helping empower young people to realize their potential.
We prioritize program delivery to young people and families in marginalized communities, including Black, Indigenous, Newcomer Youth, Youth In-Care and LGBTQ2S+.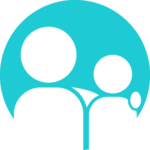 Your Next Steps
Understand the Time Commitment
While time commitments vary by program type, we typically require a minimum voluntary investment of two hours per week. We understand that unforeseen life changes happen; however, please consider if you are fully able to commit for the timeframe associated with your desired program.  We ask you to consider this as early match closure can be harmful to a young person.
READ MORE
Student Considerations: Note that we rely heavily on post-secondary student volunteers, and accommodate individuals who reside in our catchment area during the school year only.
Find a Program that Suits You
Please take a moment to review our programs. Our program portfolio continues to grow to reflect the needs of the communities we serve. Programs take place in one-to-one or group settings, during school hours or outside of them.
Select a Program of Interest
The program of interest you select on your application may change once you learn more about individual programs during your orientation. This is okay! We welcome and encourage you to make informed decisions as you continue on your voluntary journey with us.
Start the volunteer application process 
Please click the button below to complete the first steps of the volunteer application process.