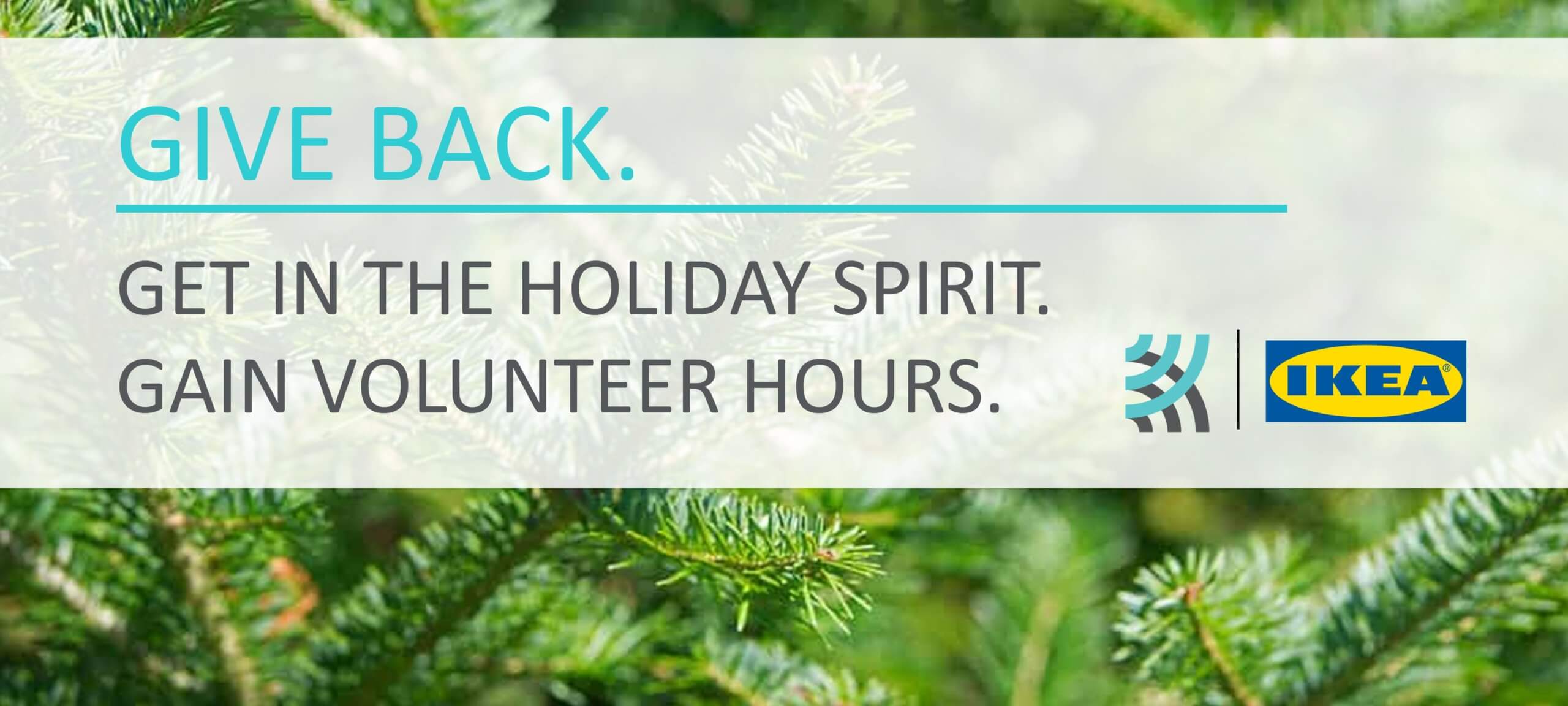 Seasonal Volunteers Neeeded
Give back to Big Brothers Big Sisters.
Get in the holiday spirit.
Gain volunteer hours.
Sign up for a shift
THE IKEA TREE LOT RETURNS NOVEMBER 16, 2020
We are pleased to announce that IKEA Burlington has once again partnered with Big Brothers Big Sisters as the beneficiary for their Tree Lot. A portion of the proceeds from each tree sold, and full proceeds from tree bag sales will be donated back to Big Brothers Big Sisters. Last year, over $20,000 was raised to support our mentoring programs through this initiative. We hope you can lend a hand by signing up for one or more shifts during the upcoming holiday season.
SEASONAL VOLUNTEERS NEEDED. TASKS INCLUDE:
Representing Big Brothers Big Sisters of Halton and Hamilton
Greeting Tree Lot customers
Checking store receipts to ensure trees have been pre-purchased
Assisting customers to pick out Christmas trees, and if applicable, helping them transport the tree to their vehicle
Tree bag sales and money handling
Tree lot tidy up, including fallen/blown over trees and sweeping needles
Free unlimited hot chocolate, tea and coffee is available!
CONSIDERSATIONS:
Please note that adjusted scheduling will be reflected as a result of the COVID-19 pandemic (ie. We will try our best to schedule shifts that are reduced to families or bubbles).
PPE and hand sanitizer will be provided for volunteers.
Volunteers 16-years-of-age and younger must be accompanied by an adult.
All shifts will be staffed with a minimum of two volunteers, so you will never be at a shift unaccompanied. Note that if you are on a shift with someone not in your bubble, physical distancing is required.
Letters confirming volunteer hours will be provided upon request in January 2021.
AVAILBLE SHIFTS BETWEEN NOV 16 – DEC 22, 2020:
Sunday 9:45am -1pm, 12:30 – 3:30pm, 3 – 6:30pm
Monday – Friday 9:45am – 2pm, 1:30 – 6pm, 5:30 – 9:30pm
Saturday 8:45am -1:30pm, 1 – 5:30pm, 5 – 9:30pm
LOCATION
IKEA Burlington, 1065 Plains Rd E, Burlington, ON  L7T 4K1
SIGN UP TO VOLUNTEER
Please contact Tracey.OConnor@bigbrothersbigsisters.ca or call 905-525-3860 x343 with your name, phone number, age, requested shift and date.
COMMUNITY IMPACT:
Over 2,200 young people will be mentored in Halton and Hamilton communities by this year's end. Big Brothers Big Sisters work is made possible because of YOU – Our generous community, supporters, donors and volunteers.
If you have any questions about the IKEA Tree Lot or Big Brothers Big Sisters' programs and services, please call Tracey at 905.525.3860 x343.