Can you spare the equivalent cost of a load of laundry in support of vulnerable youth? For $15 a month, you will support 9 weeks of group activities for 20 boys who are in need of a mentor. 
$2 is the average cost of a coffee or tea on the go – your change will make positive change for local youth. For $60 a month, you will support activities for 21 mentors and mentees in 7 different schools for a year.
 For the equivalent cost of a daily commute, you can make a lasting impact by pairing a vulnerable youth with a caring mentor. For $100 a month, you will support one Big and Little match for a year. 
 YOUR SPARE CHANGE CAN MAKE LASTING CHANGE
You can make a difference for as little as 50¢ a day … 
81% of children and youth in our programs are struggling with societal barriers and/or facing adversities in their lives. We know through research and experience that facing prolonged adversities can negatively impact a child's development. With the support of a mentor, risks can be reduced or even avoided, helping youth achieve more.
We need your help!
Adversities and societal barriers have nothing to do with the value of a young person or who they can become, but too often, young people risk the chance to achieve their potential. As a Monthly Donor, you will help deserving young people achieve more. With your support, more young people will have the guidance of a caring mentor, the chance for more possibilities.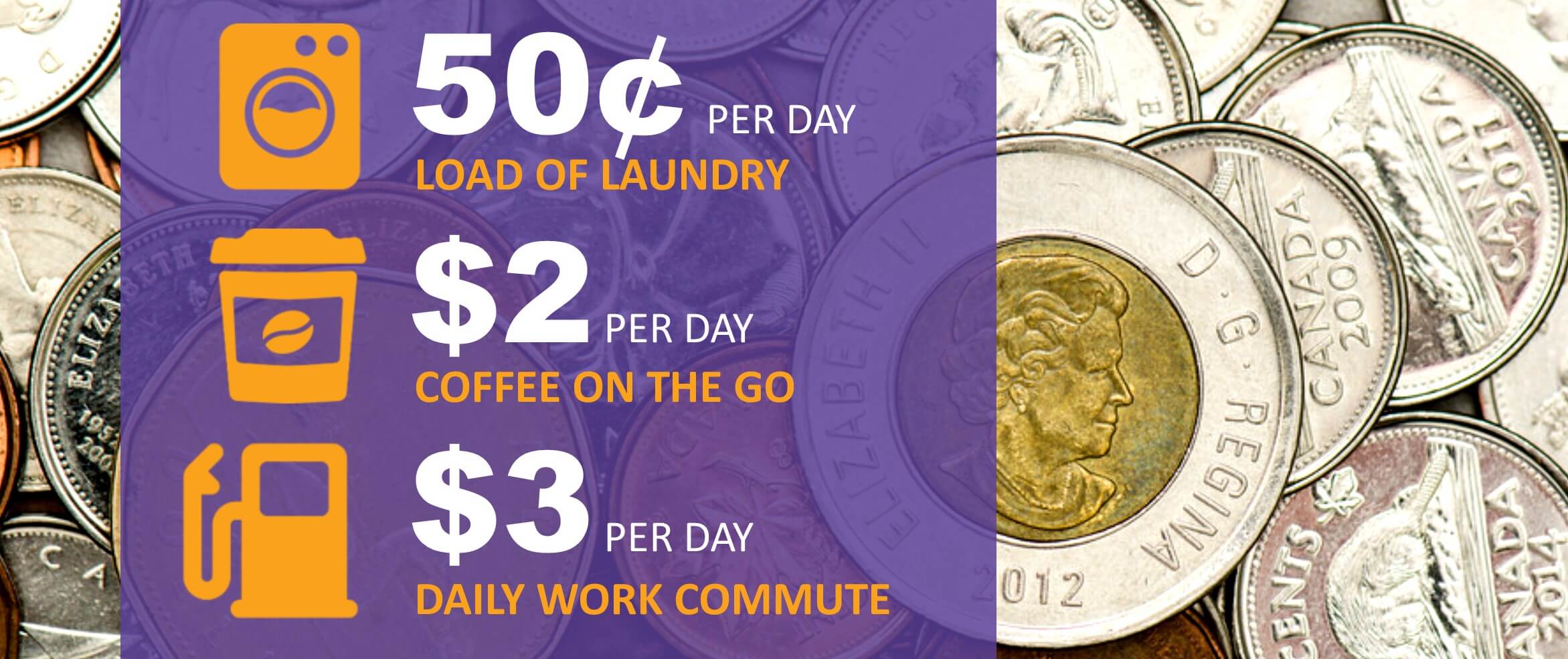 QUESTIONS AND MORE INFORMATION ABOUT MONTHLY GIVING PLEASE CONTACT
Manager of Communications
Natalie Michlewicz
Phone: 905-525-3860 Ext. 310