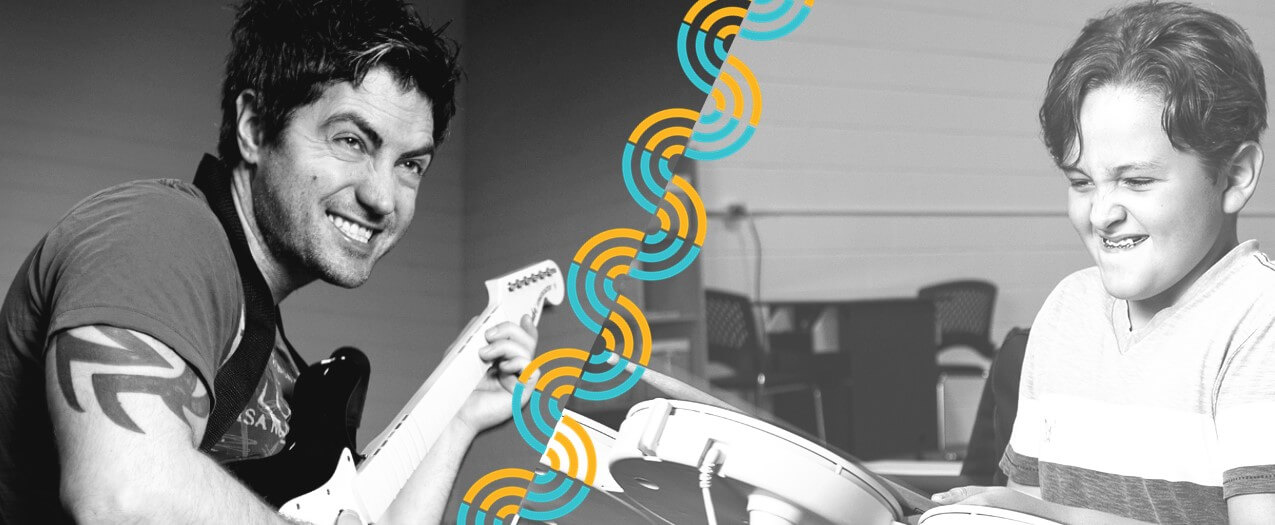 AUGUST 7, 2020, 2:00- 3:00 PM EST
Sign-in at Facebook and mark yourself as "GOING" to our first, national, live virtual event. We will remind you to join us live and support Keeping Kids Connected.
JOIN THE EVENT
BECOME A CAPTAIN
Become a "Watch Captain" and invite your friends to join and watch the live event.
VOLUNTEER
Join us for our first-ever North American BBBS Broadcast – August 7, 2:00-3:00 p.m. EST
Many young people in Canada face adversities and struggle with societal barriers. Especially during this time of COVID 19, imagine a young person already facing barriers now dealing with the additional stress of the pandemic, physical distancing measures keeping them away from their friends, school and community supports. Their families face unemployment and financial stress and uncertainty.
It is important to protect the health and wellbeing of our youth, as toxic stress is growing within Canadian homes . Big Brothers Big Sisters has actively been providing services even when the world around us slowed down. We believe mentoring is an essential service, and throughout this pandemic our agency staff continue to support mentors, mentees and their families by staying in touch, advocating on behalf of families, connecting mentees and their families to other essential community supports.
Big Brothers Big Sisters is uniquely positioned to provide personalized out-of-school, virtual support, and our mentors continue to serve as a vital source of consistency and connection. But we can only do this with your support.
Keeping Kids Connected will feature testimonials, interviews, and storytelling that highlights the essential intervention and the work we do. This event will stream nationally on social media platforms including Facebook and YouTube, to over 212,000 viewers across North America.
BECOME A WATCH PARTY CAPTAIN!
In order to make this event a huge success, we need your help. You can be a "watch party" captain for the LIVE Broadcast. The process is easy! Invite your friends to the watch party, and tune in the day of our event. It's a great way to collaborate with your network, and meet others from across the country. To learn more about becoming a Watch Party Captain, please contact Natalie.Michlewicz@bigbrothersbigsisters.ca
IT'S EASY!
Just join our Facebook live event page yourself.
Invite your friends and contacts to also join Big Brothers Big Sisters of Halton and Hamilton's Facebook live event page where they will be able to mark themselves as "GOING."

Use the social graphics and posts below to send invites from your own account – or email a "Save the Date" with the event link notice to each guest.
Those marked as GOING to the event will get a reminder before the LIVE Broadcast on Friday, August 7th beginning at 2:00 pm EST. (The livestream should be up and running on the Big Brothers Big Sisters of Canada Facebook page at least half an hour early.)

Initiate and continue a dialogue throughout the LIVE broadcast. Towards the end of the broadcast, share the message for fundraising and encourage people to become monthly engaged givers or otherwise contribute.
After the event: Contact your guests within 2 days to thank them for attending, and get their impressions and feedback (do not ask them for money).
SPREAD THE WORD – SAMPLE SOCIAL POST
TEXT SAMPLE 1: Big Brothers Big Sisters is working to #KeepKidsConnected and to connect families with vital resources during this crisis. As a supporter, I've seen first-hand the impact of one-to-one mentorship—and that's why I've committed to watching their live Keeping Kids Connected event on August 7 from 2PM -3PM EST and I'd for you to be there. Join the event at https://www.facebook.com/events/665682024036206/
TEXT SAMPLE 2: Right now, many children are forced to face adversity alone and families in our communities are looking for extra support. Having a mentor can make a huge impact: from helping to maintain connection to ensuring social and emotional wellbeing stays strong. I'm raising critical funds for Big Brothers Big Sisters to be there for kids across Canada when they need it most. I hope you will join me and donate now to #KeepKidsConnected -> https://haltonhamilton.bigbrothersbigsisters.ca/event/keep-kids-connected/